COPPI Winery. A 100-year history
Coppi has always been synonymous with quality, passion and prestige.
Coppi Winery has been producing wine for over 40 years, but it has been for more than 100 years that the family is devoted to viticulture. It currently owns 100 hectares of vineyards in Puglia, between the South-East of Bari to Salento: we are in the cradle of the DOC Primitivo di Gioia del Colle and Negramaro. There are also another 100 hectares permanently rented and run with meticulous care, from the vineyard to the cellar. Coppi Winery, as per company policy, produces wines only from 100% autochthonous vines: Primitivo DOC Gioia del Colle, Negroamaro, Aleatico, Falanghina, Malvasia Bianca, and Malvasia Nera. They are ennobled by an excellent winery technique, respectful of the grape varieties, both in blends and mono-varietals, obtaining authentically Apulian wines, highly appreciated by international palates.
You can take guided tours of the winery and wine tastings in the ancient cellar, built in 1882.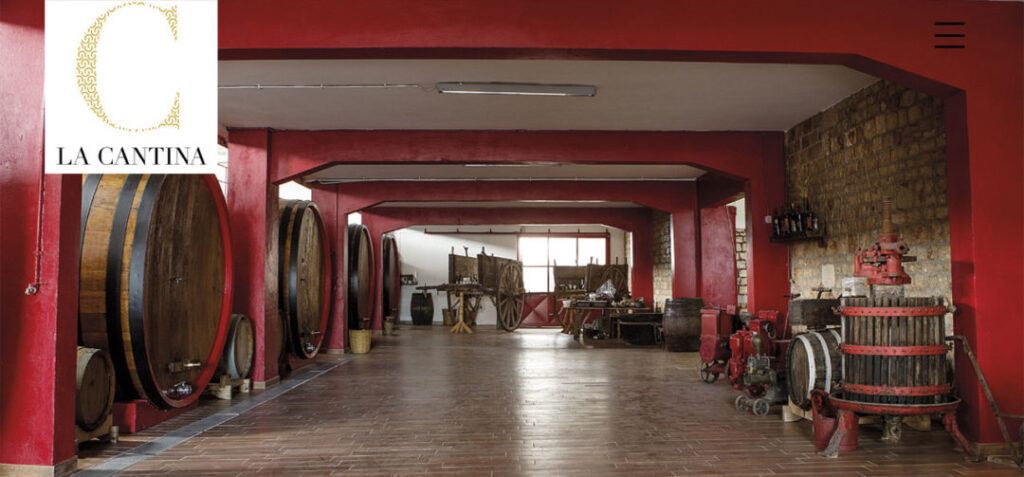 Coppi Winery are today among the best that can be found in the wine production field, in Puglia and Italy, as highlighted by the company awards, a great success celebrated for decades by wine enthusiasts and experts.
Quality of raw materials and technological research are the trump cards of the brand, which combines innovation with tradition.
Rigorous controls follow the wines production in every phase, from cultivation to crushing, from fermentation to bottling.
A period of constant and controlled temperature aging is provided for all our wines. The maturation, which takes place in oak barrels for the DOC line, gives the final product unique and complex organoleptic characteristics.
The company is equipped with thermo-conditioned technologies, thanks to which it monitors the fermentation of musts and the storage of wines, with electronic and IT tools. All the production is continuously supervised: a sophisticated analysis system is performed in the latest generation laboratories to allow that the final product is perfect in every aspect.
Coppi Wines history is an ancient one, a family history. It all began back in 1882. This is the date of birth of the historic winery, at the hands of an Apulian winemaker. At the end of the 60s the winemaker Antonio Coppi worked at the winery with enthusiasm and dedication, typical of a young man passionate about his work and that world made of aromas, earth, and must.
Coppi Wines owe their birth and their history to who in 1979 took over the winery, transforming it into the mission of his life: restoring dignity and prestige to the Apulian wine production, still unknown and somehow mistreated and snubbed by the rest of the Italian "mainstream" wine industry.
These are the years of the hard work, constancy, sacrifice, and a foresight that little by little will reveal its successfulness. When the wineries in Puglia were still very few and the Apulian wines are still considered second-class ones, in the early 90s the winemaker Antonio Coppi buys the first bottling chain.